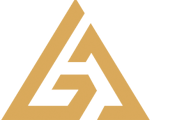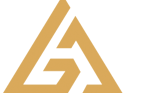 Founded in 2019 in the heart of Dubai, Grace Advertising LLC has swiftly established itself as a trusted name in the world of printing. Beginning our journey with a single location, our commitment to excellence, combined with our relentless pursuit of innovation, has propelled our growth, leading us to expand to two strategic locations in the region.
At Grace Advertising, we take pride in our versatility, offering an extensive array of printing services. From the intricate details of business cards to the grandeur of large-scale banners, there's no printing challenge we haven't embraced and excelled in.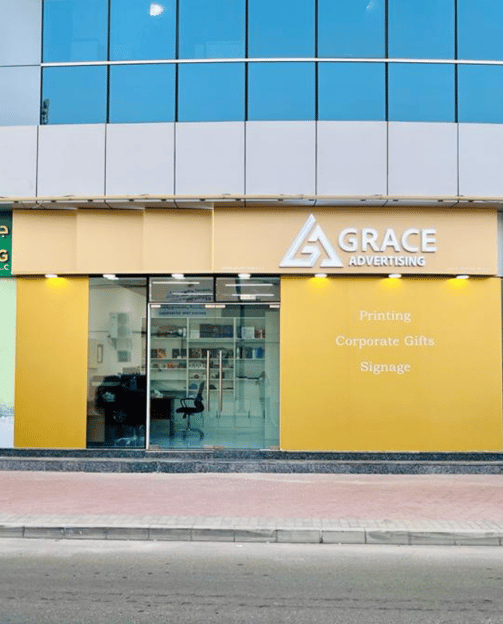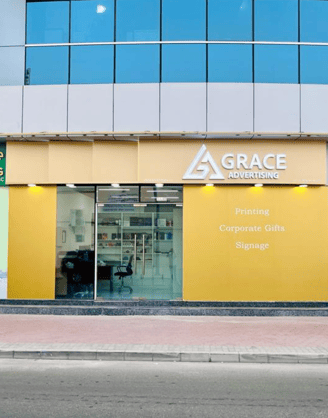 To consistently provide the UAE with premier printing solutions that combine innovation, quality, and value. We are committed to understanding our clients' unique needs, ensuring that every project not only meets but exceeds expectations. With each print, we aim to build lasting relationships, cementing our role as the trusted partner for businesses of all sizes.
To be recognized as the gold standard for printing across the UAE. As we continue to grow and innovate, our vision is to lead the industry with unparalleled quality, cutting-edge technology, and sustainable practices. We envision a future where every business in the Emirates sees us as their first choice, knowing that with Grace Advertising LLC, they're not just getting a print, but a promise of excellence.
If you're interested in hearing more about the way we work, have a business proposal, or are interested in making a purchase, we'd love to hear from you.